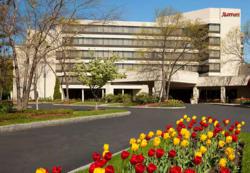 Boston, MA (PRWEB) January 30, 2013
The world comes to life at the Peabody Essex Museum. Thanks to a new deal at the Boston Marriott Peabody Hotel, more people than ever before will be able to walk through the museums impressive exhibits and explore cultures from around the world.
The Peabody Essex Museum Package at the Peabody, MA, hotel provides the perfect opportunity for travelers to explore the popular collection of paintings, drawings, photography and sculptures. The new Peabody hotel deal, available throughout the year, includes a stay in a deluxe guest room and two tickets to the Peabody Essex Museum located less than five miles from the hotel.
There has never been a better time to explore the museum than at the present. 2013 promises to be an exciting year for the museum and its patrons, with a number of exhibits already announced, including: